GOODBYE EDISON - ohlasy našich stážistů
Michael (Taiwan)
I really love Trebon!
The scenery here is so beautiful.
It is comfortable that I can walk in the park or walk around the lake without many people.I enjoy my life in trebon.
I think the students in school are excellent! their English level is high enough to understand what i am talking about to them. Also all of the teachers in school are friendly to us. –
Sergio (Mexico):
Ahoj, lo confirmo que esta es la mejor escuela que he estado durante el proyecto EDISON y comparando noc las escuelas en Mexico, puedo decir quo esta escuela es una de las mejores, los estudiantes tienen un alto nivel de formacion e ingles, en cuanto a maestros y personal han sido amigables, profesionales, quiero agredecer por todas las atenciones que tuvieron con nosotros, especialmente ha mi bonita familia, por lo tanto ha sido un honor estar en esta maravillosa escuela, con krasny people, Muchas Gracias
Hello, I wanna say this is the best school ever so the students have a great level of english, then I can compare with some school in Mexico, therefor this schools has a high quality. I'm so happy to be here with my beautiful host family, then we have a great time and it's a honour to be part of this wonderful school, with beautiful people, thank you so much.
Trebon is amazing, I spend a great time here with friends, collegues and students, I enjoyed each second, I wanna come back again, this is a beautiful place with friendly people, I woud love to say I love everthing about Trebon.
Trebon es increible, estuve disfruntando un gran momento con mis amigos, colegas y estudiantes, disfrute cada segundo, entonces quiero volver otra vez, este es un sitio muy bonito noc gente amigable, me gustaria decir quo amo todo terca de Trebon. -
Lai Kexin/ Kasey (Malaysia)
This is our 4th week here in Czech Republic and Gymnazium Trebon is the 3rd school we have visited. I would say that this is the best school we have visited so far. Friendly and intelligent students, kind teachers, and awesome host family is how I would describe my experience here in Trebon. For the past two weeks we have been teaching primary school children and this is the first time we teach secondary school children. It can be said that it is a lot easier for us here compared to the previous schools because secondary school students do understand us better and we can communicate well with the students. Moreover, we have to admit that we really enjoyed teaching here because the students here in this school are smart! We did presentations about our country and the interaction with students was great, especially when the students were keen to learn and kept asking questions about our country. Besides, all the students took turns to prepare food for us every day and they even make plans with us after school, such as horse riding and ice skating.
The education here is actually almost the same as secondary schools in Malaysia. I guess the only difference that I can see is that they don't have to wear school uniforms while secondary schools students in Malaysia are compulsory to wear school uniforms.
To me, Trebon is a very beautiful place. I would describe it as 'a quiet and peaceful place full of history and beautiful sceneries'. However, I think that the most important factor that makes my experience here in Trebon unforgettable is the people, their friendliness and kindness makes me feel that I'm always welcomed. -

Ari (China)
Sonnet for Gymnázium Třeboň
With the sunshine spilling through the crackles of cloud,
The car stopped in front of the school gate.
A voice in my heart was so loud,
That the campus is extraordinarily great.

Various questions on our countries are well-prepared
Curious eyes focusing on us,
Laughter and applause are full of air.
And the passion of the students really cheers us up.

It reminds me the most beautiful 3 years in my life,
That is the wonderful days in my high school.
Hard to find one here who is not nice and polite,
It is a pleasure to stay with you.

Seize the day because time and tide wait for no man
I hope you all everyday ' Dobry den.'
Nerissa Gunawan (Indonesia)
The students in gymnazium trebon is really amazing. Most of them can speak and understand english very well. They show their interest toward other culture and i think most of them is very smart. And the building looks very amazing and i like it so much.

In comparison to school in my country which is Indonesia, they require every students to wear compulsory uniform every day and we have the longer school hour. Also, the school system in indonesia is divided into 3 parts which is 6 years of primary school 3 years of junior high school and another 3 years for senior high school. So basically students in indonesia will graduate earlier compared to students in czech republic.

More over, i really like this city. Trebon is a very small city with only 10000 inhabitant. The landscape of the city is very breathtaking. And i love every single thing in here despite the fact there is nothing much to do.
Tiko (Georgia)
- at first I want to say that I don't like, Iove this school. I was little bit afraid because most of them are almost in my age, but now I know that they are the best students… thank you for this experience, thanks you for your love, thank you for everything… I found out that this school, this students, all teachers , they all looks like my native school and ect. that's the reason why I feel so good here.

Trebon is a small, beautifull city with kind and polite people. I hope I will visit this city in summer with my parents. I have to show them the city , which I love the most . -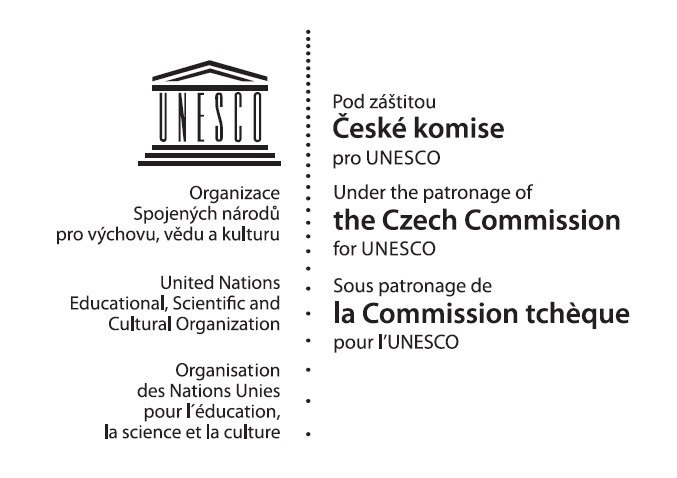 Gymnázium, Třeboň, Na Sadech 308
Adresa školy:
Na Sadech 308, 379 26 Třeboň
Zřizovatel: Jihočeský kraj,
U Zimního stadionu 1952/2, 370 76 České Budějovice